This article aims to install Nepal Lipi font on Google Chrome to make text typed viewable in the browser, instead of square boxes. You may follow this article if the website you use does not support Nepal Lipi by default.
This article uses the latest version of Google Chrome, i.e. Version 106.
Installation procedure
Before proceeding further, as long as you have a relatively recent version of Windows, the steps below should be the same. In our case, we are using Windows 11.
Getting the font file
You may get the Nepal Lipi font file (Noto Sans Newa) from here. You may also use your font file if it has the exact layout as Noto Sans Newa.
Installing the font
Once you have downloaded the font file, you will have to click on it. It will open a window like in the screenshot below.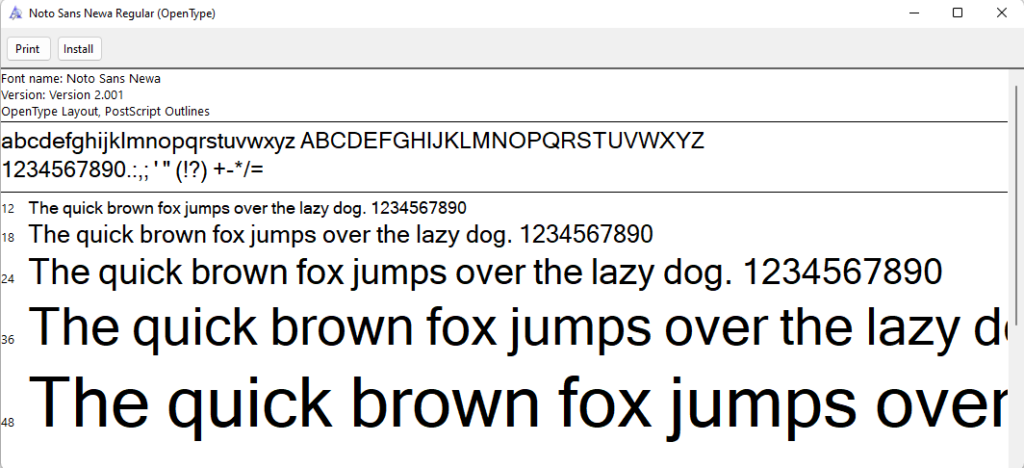 You will have to click on the Install button on the top left side of the window. After you click on install, a prompt should appear which shows the progress of the Install.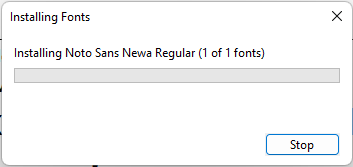 After the installation completes, the prompt should disappear and the Install button should be grayed out, which means the font is installed successfully.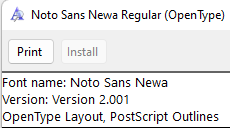 Using the Nepal Lipi font in Chrome
Launch Google Chrome then, open the Chrome settings page by clicking on the 3-dot menu on the top right corner of the screen and by clicking on the Settings option.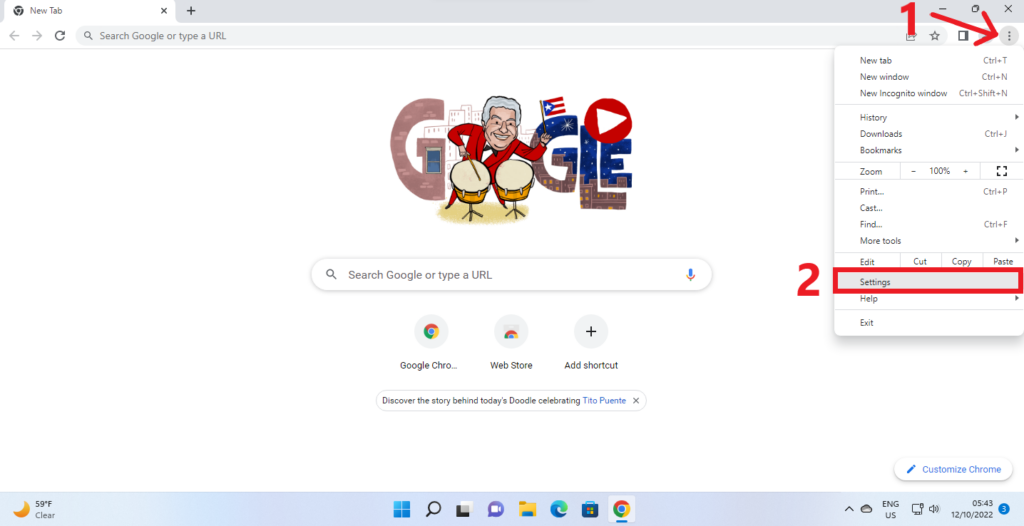 Once you do the former, this page should open.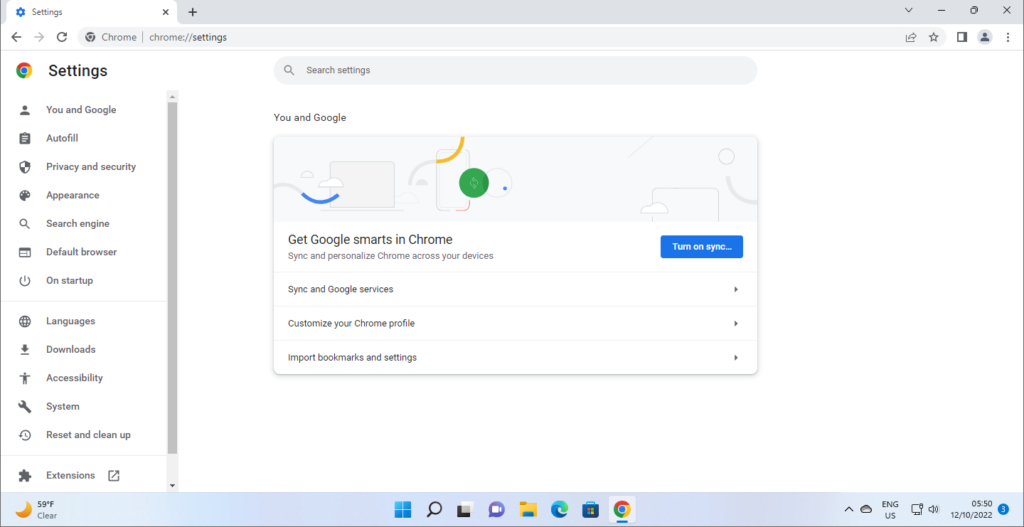 On the search bar at the top of the page, type in "Customize Fonts" and click on the Highlighted option.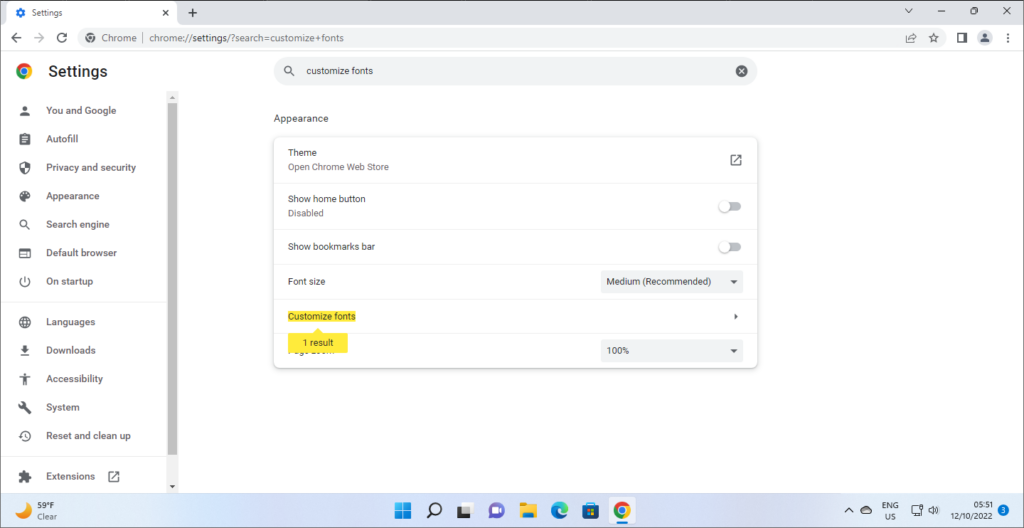 This page should open once you click on the highlighted option.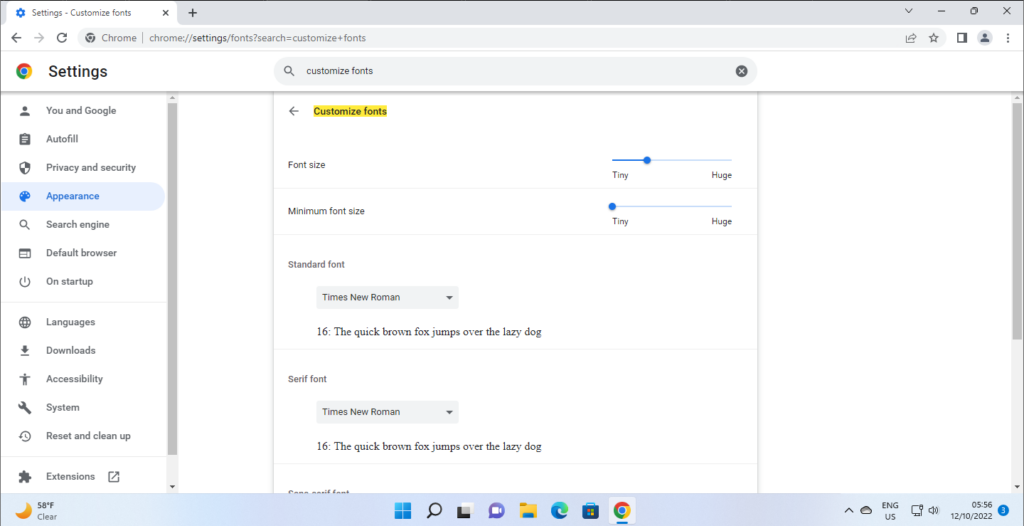 On this page, click on the dropdown for the "Standard font" and look for the "Noto Sans Newa" selection. It is usually the first option of dropdown but the position may change if you have other custom fonts installed.

Click on it and the dropdown text should change from "Times New Roman" to Noto Sans Newa.

Testing the font
You may now close the Settings page. To test if the font works, you may go to this page and the output should be like this.